March 6, 2020
Women's History Month Employee Profile – Whitney Mak
Zynga is happy to kick off celebrating #WomensHistoryMonth with an introduction to Whitney Mak, an engineering manager of the iconic game Words With Friends. Based in our Zynga Toronto office, Whitney joined the studio after working as an engineer at XMG Studio, Research In Motion, and ionGrid, Inc. She is deeply involved in Women At Zynga (WAZ), an employee resource group focused on supporting and encouraging women throughout their careers, and focuses her attention on STEM initiatives promoting women in technical and mathematical interests. 
Read on to learn more about Whitney Mak!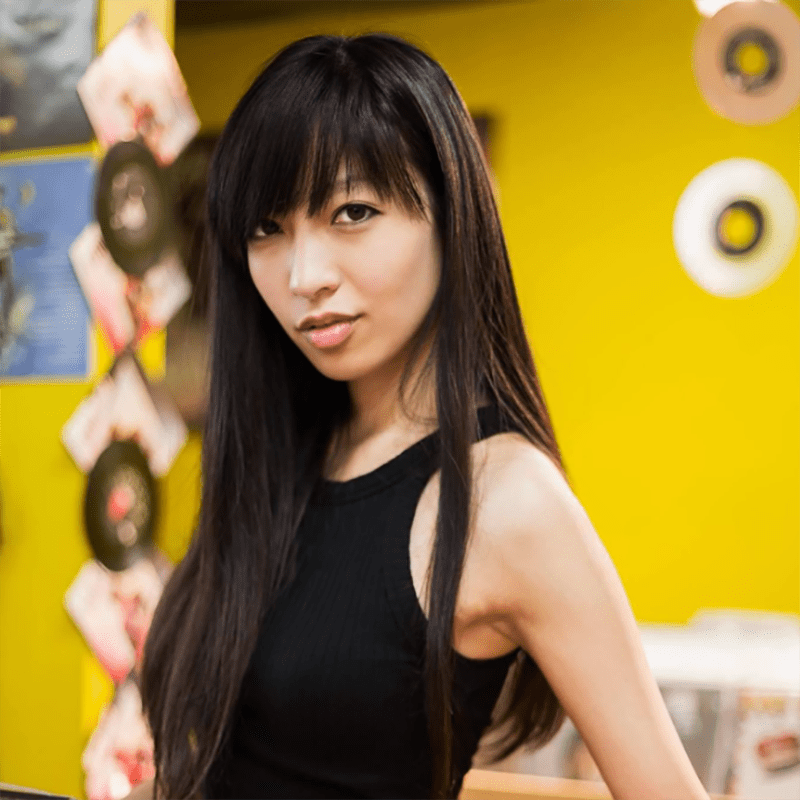 How did you come to work at Zynga? 
I chose to work at Zynga upon graduation from the University of Waterloo as I wanted to work somewhere that combined my passions for art and engineering in a creative way, and what better way than a mobile gaming company in my hometown city.
How does the mission shape the company culture?
I feel a company has to live its mission, and with a place like Zynga that has gaming offices all around the world collaborating on projects, we really do feel connected. Creating games is also about having fun and enjoying working with your peers, so we've really developed that type of culture where our teammates are also our friends that hang out outside of work.
Why is a culture like this so important to you?
I think it's important to walk into work every day not having to worry about taking on the burdens and challenges alone. It's great to have a strong and talented support system of people you can depend on and trust in your career. 
How would you describe the people within Zynga?
The people at Zynga Toronto are why I have stayed with the company since graduation. We have an office with diverse interests, backgrounds, and experiences, but everyone is incredibly kind to one another and will spend the time helping each other out no matter how busy they are. People also love to share their skills and talents, and nobody is left out of groups and events. The engineering management team is also very attentive to individual career needs and is willing to constantly listen and improve.
I enjoy working on this team because it cultivates growth and support rather than competition. I feel like I can try different things and learn without being held back. It also makes me incredibly happy when we have created something great together, and I can see that people are proud of the work they have accomplished.
The Toronto tech landscape is getting increasingly competitive. Why should someone consider a career at Zynga versus another tech company?
Zynga is a place where the products have a direct impact on people's lives, and they live out in the world. You are bringing something to an audience that interacts with your product each and everyday, so there's a real excitement to create something they enjoy. 
Tell us about joining WAZ (Women At Zynga) and what the group has brought to you and your career? 
WAZ has provided a safe and communicative space for females in the tech and gaming industry to interact with each other and learn from one another. This group organizes great workshops and events that teaches us useful skills for the workplace and provides lots of confidence building opportunities. The mentorship provided by WAZ has allowed us to feel comfortable raising awareness around any challenges we experience, allowing us to create better processes and opportunities to attract more female talent.
As a woman in the tech industry, what are some difficulties or obstacles that you've faced, and how did you overcome them? 
Navigating the tech and engineering space as a woman has always been an interesting one because I grew up loving coding and technology at a very young age, which means I had to adapt to learning and working in spaces that were primarily dominated by males. When you're visibly different and possibly the only one in the room who approaches things with a different mindset, it can sometimes be difficult to see yourself fitting into the environment and being as good as everyone else around you. There were moments where I struggled hard to break down the stereotypes and judgements that people had around how effective my skills would be because the majority of top performers they work with were not female. Over the years, I learned to trust my instincts and seek out multiple viewpoints before doubting myself, and I was able to start building confidence by letting the quality, speed, and focus in my work speak for itself. Not having enough strong female engineering leadership for me to learn from has also been an obstacle in terms of motivation, but many wonderful male mentors have recognized me for my talents and given me the support needed to grow and navigate this space as I discover my own path.
Do you have any mentors or leaders that have helped or inspired you throughout your career? 
I often derive my inspiration from current female innovators that have created products and communities to help interest more females in studying STEM fields. Particularly people like Debbie Sterling, the creator of toys meant for empowering females to develop an interest in engineering and technology, and Linda Liukas – a programmer and author of childrens' books that teaches kids the concepts of coding and how computers work.
In terms of my career, my most important mentor has been my manager at Zynga – Raj Patel. He has allowed me to see my potential in this field and provided me many opportunities to get to where I am today. He has always been supportive of my initiatives and has opened up my network to other strong engineering leaders in the current tech industry who have given me great advice along the way.