Our Story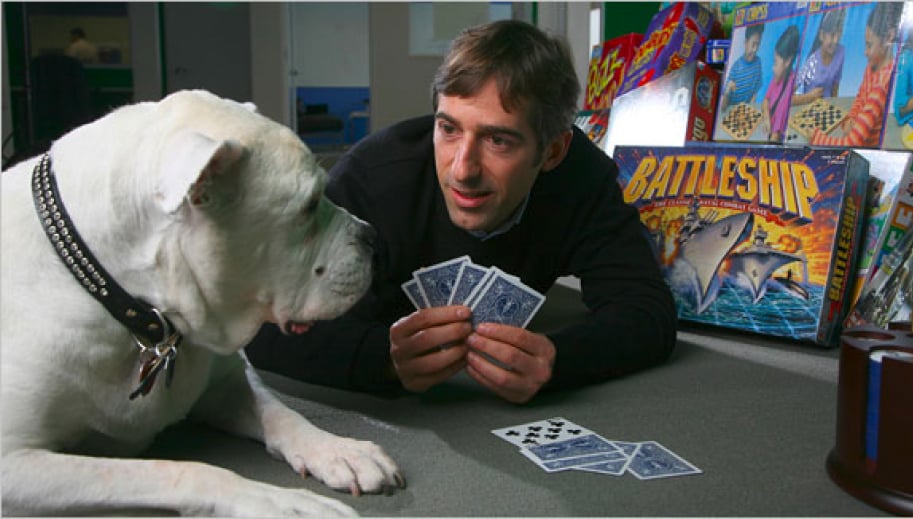 Zynga's early years
Zynga was founded as a project by Mark Pincus in January of 2007 to create a social poker game to launch on The Facebook platform, which opened to third party developers in May of that year.
The company was named after Mark's dog, Zinga, which was a shortened form of the word Enzinga, Swahili for warrior princess.
Zynga's first headquarters was in the "Chip Factory," the former Williams Potato Chip factory in Potrero Hill, San Francisco.
Zynga Poker launched on July 1, 2007, and became the first social online poker game, featuring real people with their pictures. It quickly became one of the largest free poker games in the world, and today is the largest free mobile poker game to this day.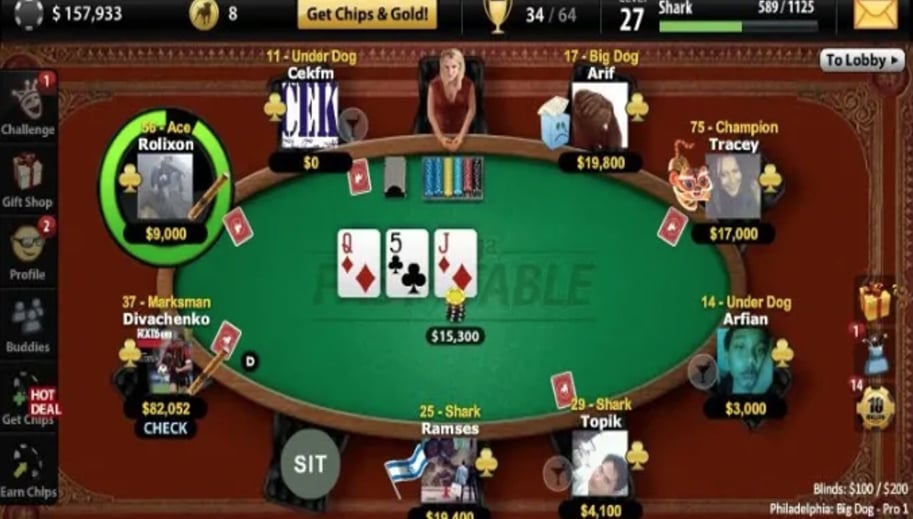 Zynga closed its first round of outside funding in November 2007 led by Fred Wilson from Union Square Ventures and Brad Feld from Foundry Group.
On March 7, 2008, Zynga Poker became the first game in the West to sell virtual goods at scale by allowing players to buy its poker chips.
Zynga adopted a bold mission: to connect the world through games. Its vision was that gaming would become a mass market activity, and 'play' would be as important a verb in our daily lives as search, shop and share.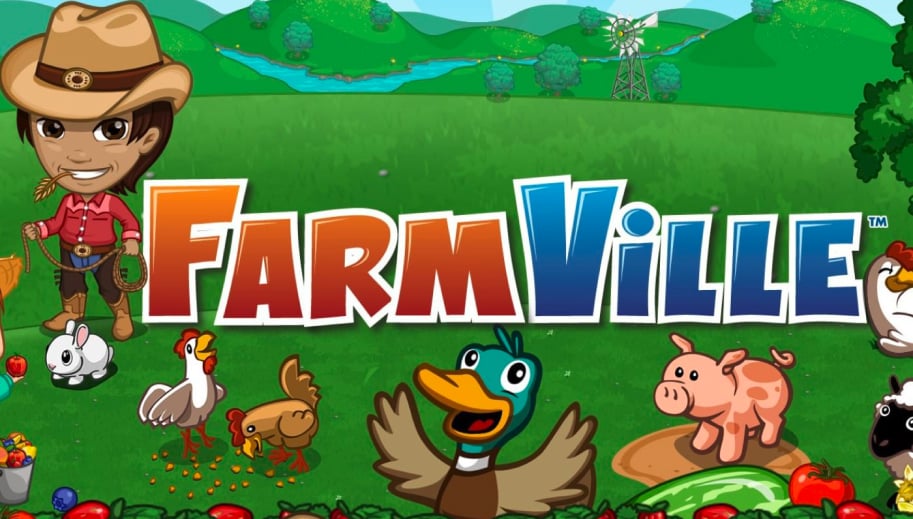 FarmVille, which would become the most popular social game at that time, was developed in just six weeks by a team of nine people. It launched on June 19, 2009 and became an immediate viral hit, reaching 1 million DAUs by the end of its first week, peaking at 32 million DAU. Over its twelve year run the original FarmVille amassed over 700 million total installs.
Under the leadership of chief technical officer Cadir Lee, Zynga pioneered the use of big data and analytics to develop mass market consumer apps, which accelerated testing and development and drastically reduced time to market for games.
Zynga developed and launched many hit games on Facebook, including Mafia Wars, FarmVille, CityVille, FrontierVille, CastleVille, YoVille and Cafe World. CityVille, which reached 26 million daily users in 12 days, and according to VentureBeat became the fastest growing game in history. Five of these games surpassed $1 million per day in bookings, and Zynga became the most successful game developer on Facebook's platform.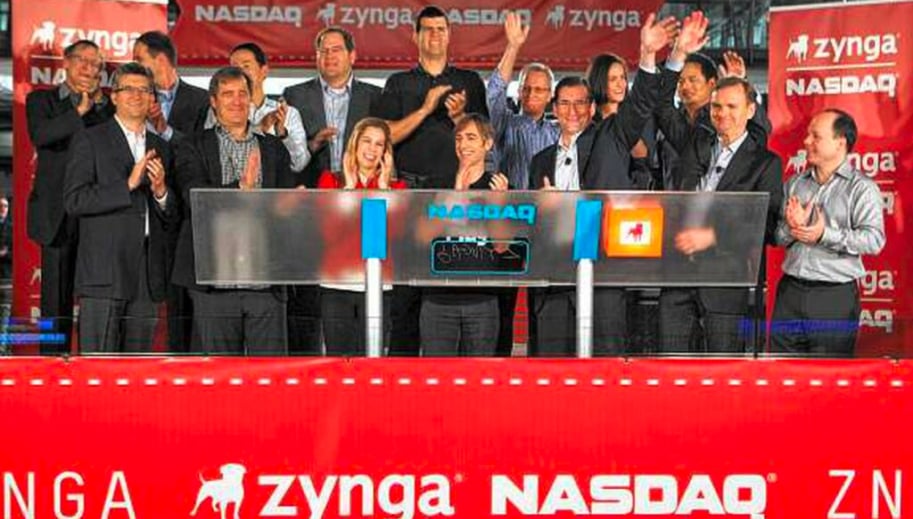 Zynga hyper growth
Zynga grew its games through "Bold Beats," – innovative new features that excite and ignite players by adding a new dimension of play. Some examples included: 'animals that moved' in FarmVille and new cities in Mafia Wars.
Zynga grew its player network to 300 million monthly active users (MAUs) and at its peak on Facebook, represented an estimated 20% of Facebook page views and 19% of Facebook revenue in 2011.
Zynga was one of the fastest-growing consumer internet companies in Silicon Valley history, reaching $1 billion in annual bookings, 1 billion installs and 3,000 employees in just four years.
In December 2010, Zynga acquired Newtoy and Words With Friends. Over the next few years, Zynga developed Words With Friends into a forever franchise, and it became one of the most beloved social games of all time. Each day, Words With Friends sees more than 70 million words played.
Zynga went public in December 2011 and was one of the first companies to ring the bell at its own headquarters.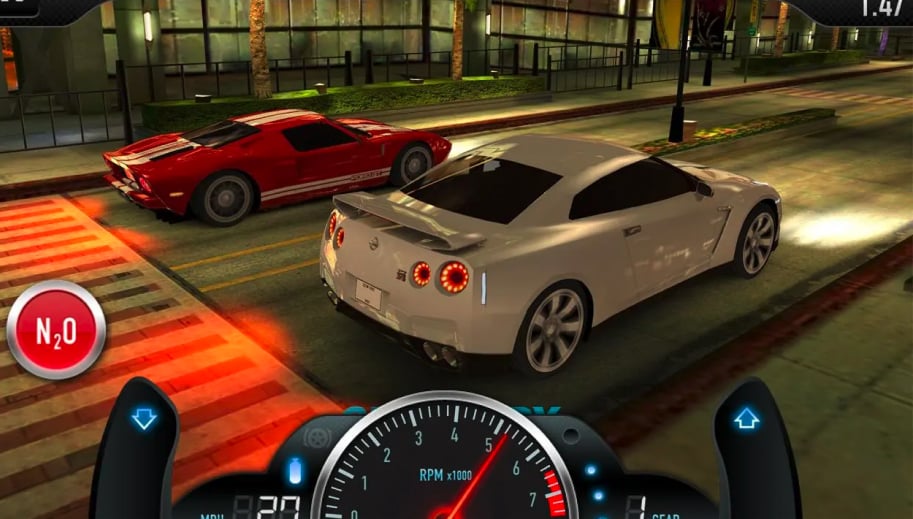 Zynga's growing pains and transition to mobile
In May 2012, Facebook changed its homepage navigation to favor newly installed apps, making it difficult for players to find older games. As a result of these changes, Zynga lost a significant amount of its players, which marked the beginning of a long decline in Web gaming on Facebook. Zynga moved its focus to developing and growing its mobile gaming business.
In June of 2013, Zynga acquired Spooky Cool Labs, which became its social casino division and developed games such as Hit It Rich, Wizard of Oz Slots, and Willy Wonka Slots.
In June 2013, Pincus recruited Don Mattrick as CEO, who pursued a strategy of high fidelity games for mobile. As part of this strategy, Zynga acquired NaturalMotion in February 2014, whose studios in London developed graphically rich mobile titles including our forever franchise CSR Racing.
Unfortunately, as the company focused its efforts on new product releases, Zynga's long-time forever franchises suffered and saw declines, and the company's financial position worsened.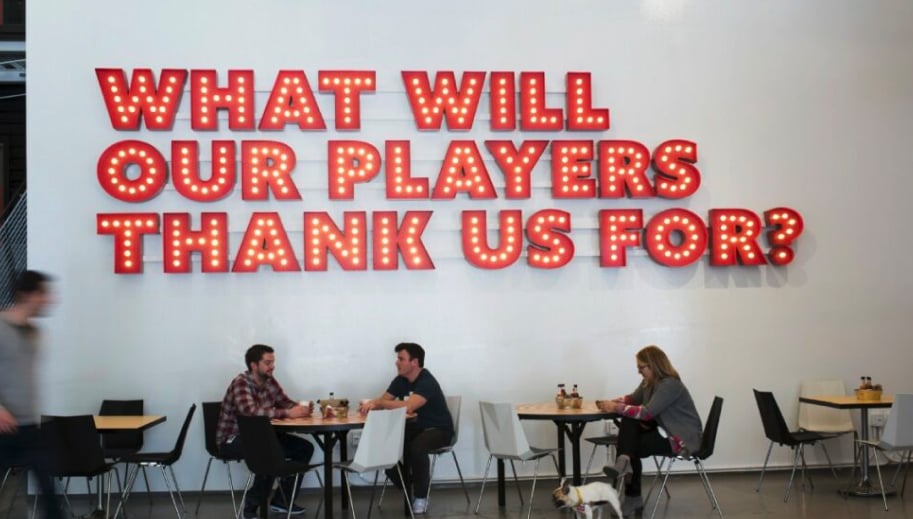 "What will
our players
thank us for?
In April 2015, Pincus returned as CEO to restore Zynga's focus on its forever franchises and long-time players, in addition to reducing operating costs — closing nearly half of Zynga's studios, reducing the company's workforce by 18 percent.
In August 2015, Pincus recruited Frank Gibeau, to Zynga's board, and in February 2016 convinced Gibeau to become CEO, bringing to Zynga Gibeau's decades of experience in gaming. As CEO, Gibeau recruited a world-class management team and supercharged Zynga's growth, leading to record breaking revenue.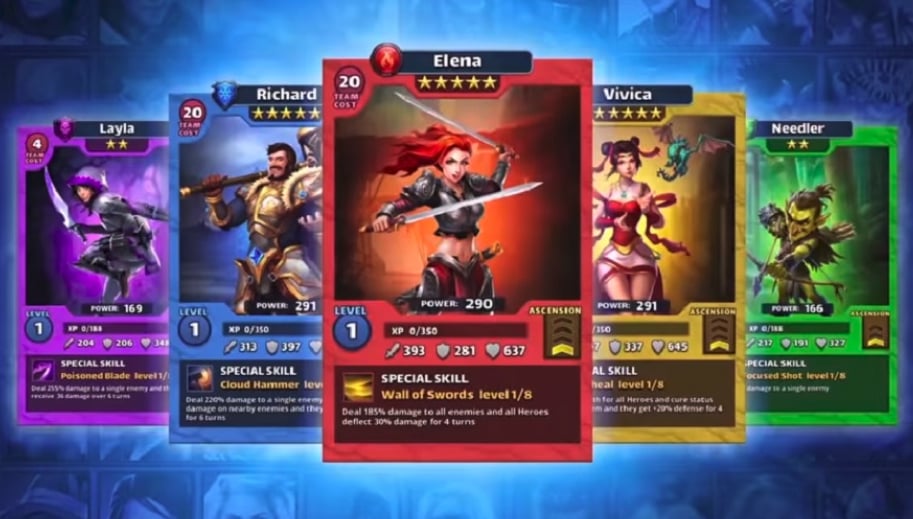 The Gibeau era: The world's fastest-growing mobile game company
Under Gibeau's leadership, Zynga doubled down on forever franchises, leveraging the company's excellence in data, analytics and live operations to grow existing games, acquire talented studios, and develop the next generation of mobile games.
Within a few years of Gibeau's tenure as CEO, Zynga became one of the fastest growing public gaming companies. The leadership team acquired leading new franchises such as Merge Dragons!, Empires & Puzzles, Toon Blast, and Toy Blast, and applied Zynga's world-class live operations and data analytics to turbocharge growth.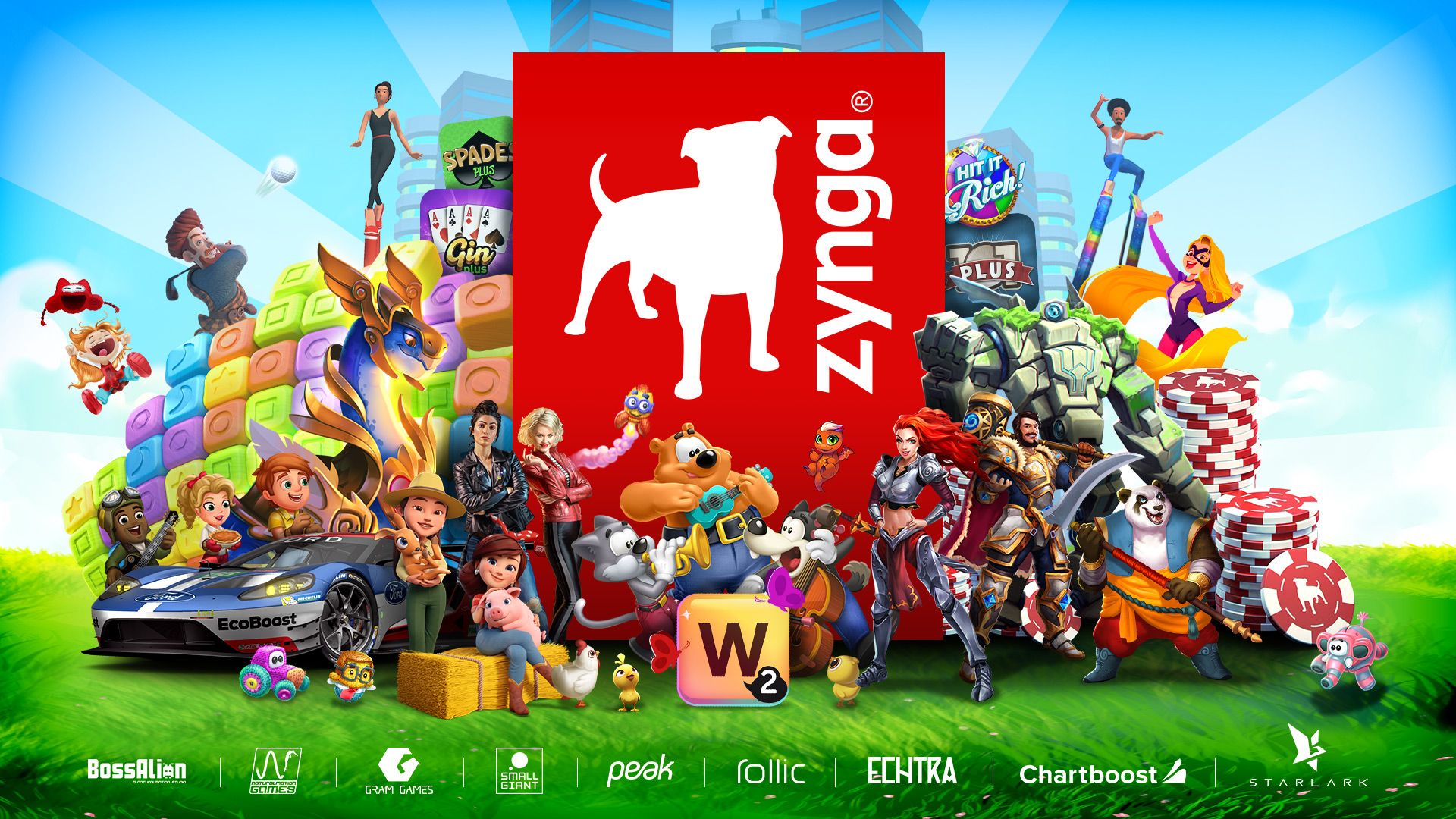 In May 2018, Zynga acquired Gram Games, developer of Merge Dragons!.
In January 2019, Zynga acquired Small Giant Games, developer of Empires & Puzzles.
In July 2020, Zynga acquired Peak Games, developer of Toon Blast and Toy Blast.
In October 2020, Zynga acquired Rollic, a fast-growing Hyper Casual games publisher. Rollic's portfolio of hit hyper-casual games have been downloaded more than a billion times.
In August 2021, Zynga acquired Chartboost, a leading mobile monetization platform with more than 700 million monthly active users and more than 90 billion monthly advertising auctions.
In October of 2021, Zynga acquired StarLark, developer of the Golf Rival franchise, the world's second-largest mobile golf game.
Today, Zynga is one of the largest developers of mobile games in the West with more than 183 million monthly active users playing its mobile games.
In May 2022, Zynga combined with Take-Two, bringing together best-in-class intellectual properties and a market-leading, diversified mobile publishing platform.