Get MORE FOR YOUR MONEY when purchasing on the Words With Friends Store! GO NOW!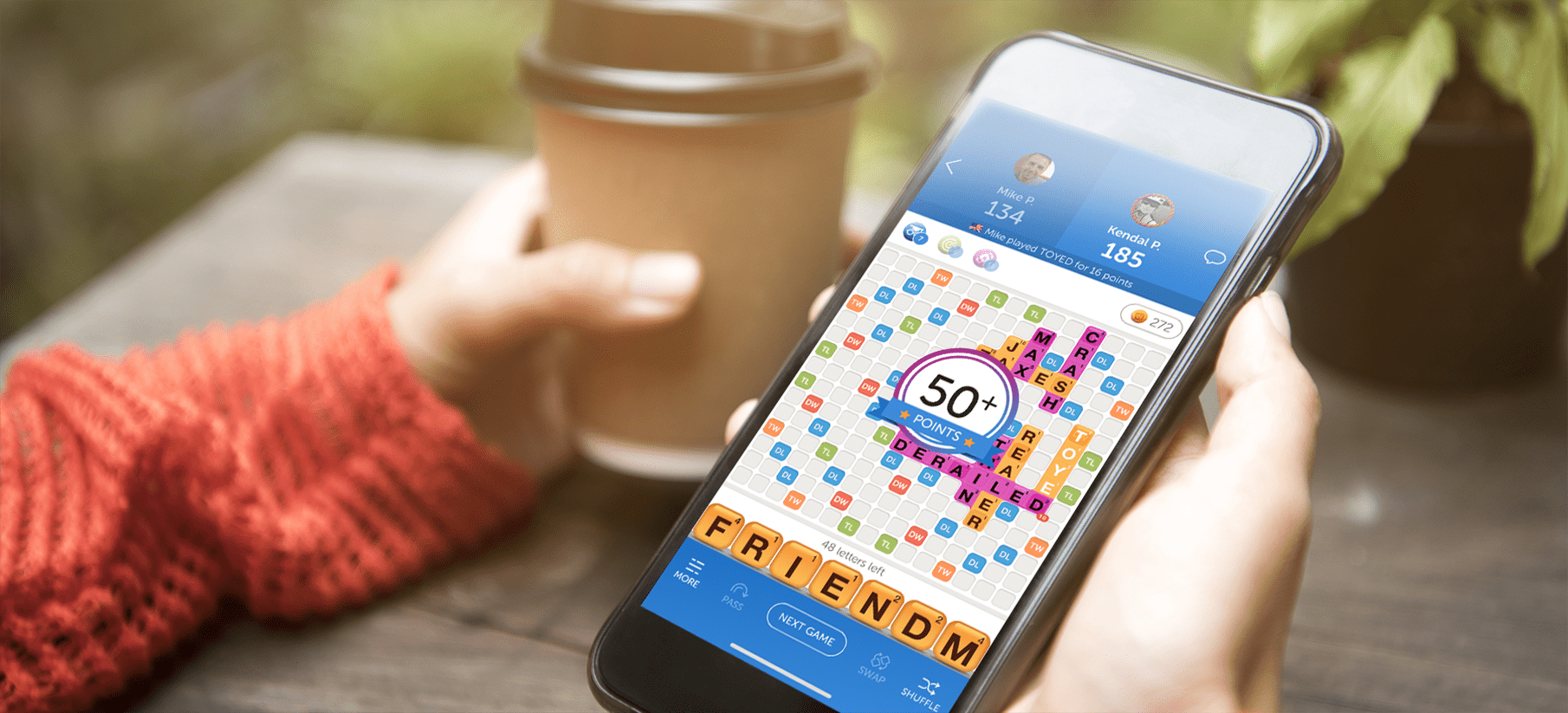 The world's most popular social mobile word game
PLAYER SUPPORT:
Now with more game modes and exciting word play, Words With Friends 2 is 'teaming' with new ways to challenge your friends and your brain. Want to boost your word game? Test yourself against fun, fictional personalities in Solo Challenge or exercise your strategic thinking with Daily Word Play puzzles. Got a competitive streak? Go head-to-head in NEW Lightning Duels with high stakes and rewards.
Just another title from Zynga's Games With Friends; a fun way to connect with family and friends.
Learn more and play the Words With Friends game online at wordswithfriends.com!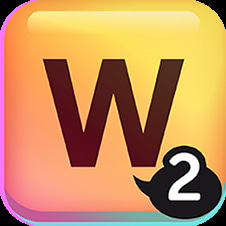 Featured Game Words With Friends 2
1
Want to play a game that boosts your word skills AND is fun to play? Whether you're looking for personal challenges or exciting social play; Words With Friends 2 is all that and more. Boost your word skills and strategy in a Solo Challenge against fun, fictional characters, updated monthly with new themes and opponents. Dive into addicting competitive modes with the fast, team based Lightning Rounds or the NEW head-to-head, winner takes all Lightning Duels.
The classic one-on-one gameplay you love is here too with additional themed challenges and personalized daily goals to keep you engaged and learning. Track yours and your friends' in-game progress with Achievements. Journey through the beautifully designed book-themed maps, unlocking rewards as you level up your word play.
Returning after a break? We remember you! Words With Friends 2 will have all your past games, friends and progress from previous versions. There's nothing to lose, and more fun to gain!
Sometimes staying in touch is as simple as playing the perfect word. Download and play Words With Friends 2 today! May the Best Friend Win™.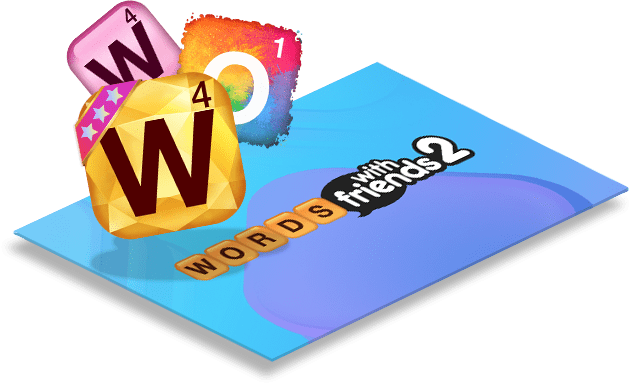 2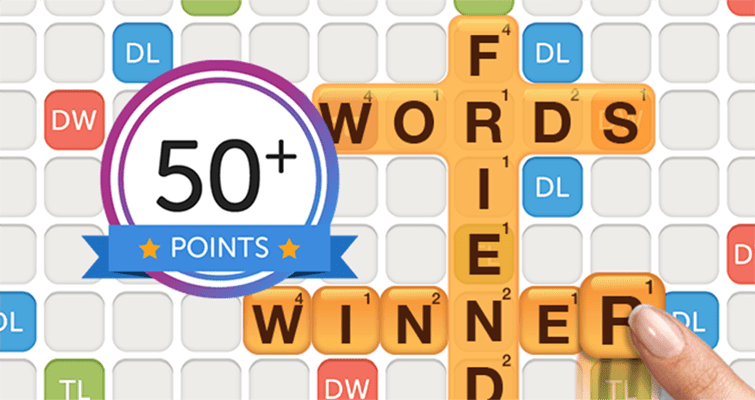 A CLASSIC GAME
It all starts here. Challenge your friends and family to a game or let us find you a great opponent via our smart matching features.
3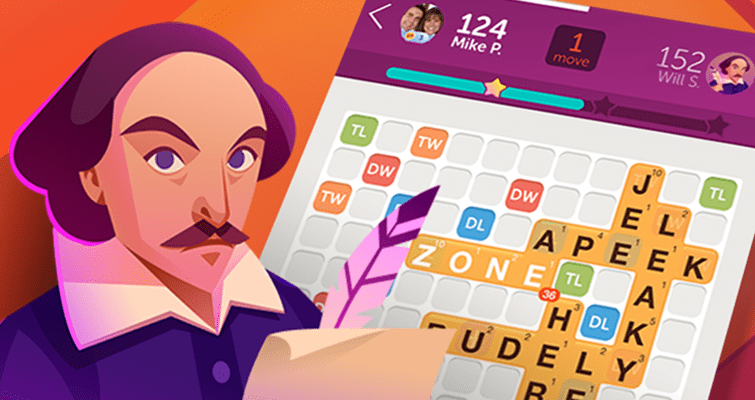 TRAIN IN SOLO CHALLENGE
Test and improve your word skills against themed WordMasters in this single player mode. Stay sharp as these entertaining characters get progressively harder. Take on the additional challenge of collecting all the stars and earning the title of MASTER.
4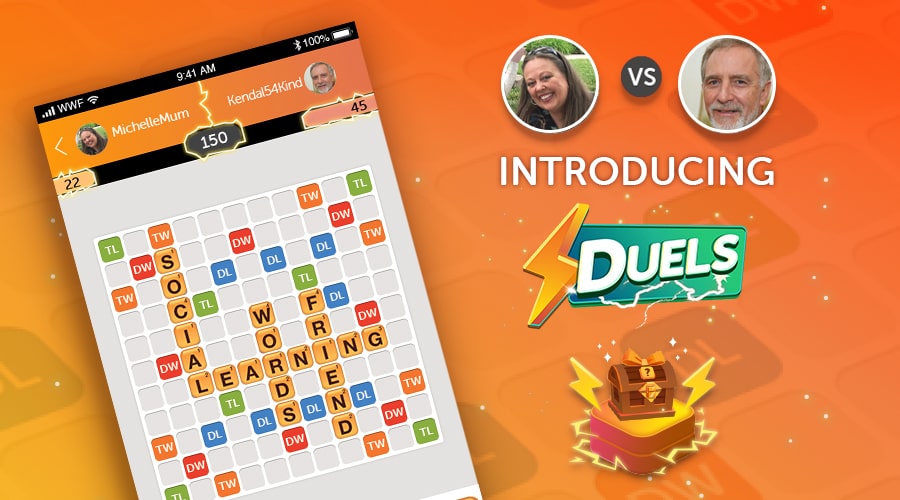 LIGHTNING DUELS
It's all about quick thinking and even quicker fingers in the new head-to-head, fast paced multi-board challenge. Be the first to fill you points meter for a grand prize and prestige.
5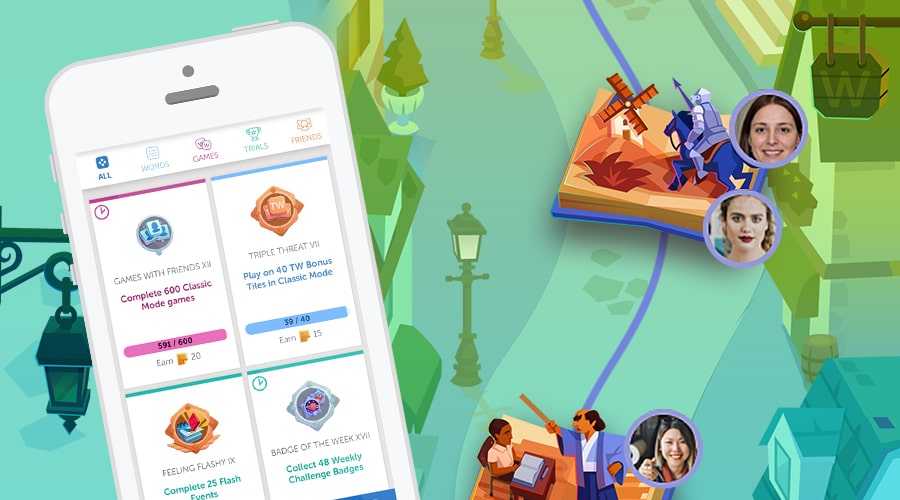 TRACK YOUR PROGRESS
Track your word milestones and earn rewards for your daily successes in Achievements. Visually map yours and your friends' progress across the beautifully designed Progress Map; unlocking new "books" and genres with each new level.