March 20, 2020
Women's History Month Employee Profile – Heather Decker
Heather Decker continues our celebration of Women's History Month! Based in Zynga's Chicago office, Heather joined the studio in 2013 from the small start up Spooky Cool Labs and is now a Production Lead on Game of Thrones™ Slots Casino overseeing a large team across more than six locations. In 2016 Heather founded Chicago's Women at Zynga (WAZ) chapter, an employee resource group, which has more than doubled since it started and produces over 20 events each year. 
Continue on to learn more about Heather and how she finds and supports the gaming community.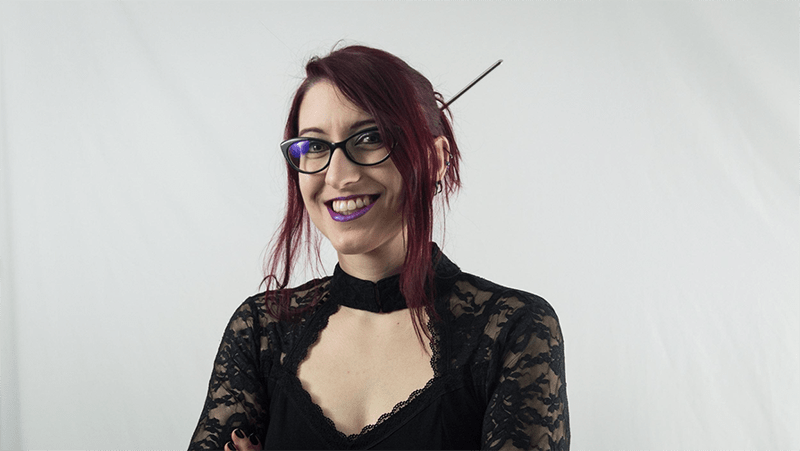 How does Zynga's mission shape the company culture?
We are connecting the world through games and creating fun experiences for our players inevitably connects us! Our culture is very player-centric and collaborative. We organize team-, division-, and company-wide playtests regularly and give each other a lot of feedback from our own perspectives as players. We have studio locations all over the world but are connected by our passion to be the best we can be and make the best games possible.
Why is a culture like this so important to you?
Collaboration and communication are key ingredients in most wonderful things! It's important to me to work with other creative team players who understand the true magic of games and sincerely want to create the best possible experiences for our players. I am truly honored to work with such talented, passionate, and caring individuals and I'm extremely proud of the amazing culture we have built together!
How would you describe the people within Zynga?
Driven, collaborative, creative, intelligent… there's so much amazing talent in this company! It's easy to connect with wonderful people, no matter which studio location I visit, because they're all around Zynga!
Tell us about joining WAZ (Women At Zynga) and what the group has brought to you and your career?
I originally learned about Women at Zynga when visiting the San Francisco office several years back and was super excited to have the support to start making things happen in Chicago! Today, it's amazing to see the overall reach of WAZ. I'm connected to a whole group of amazing Ambassadors who are organizing efforts that enrich and connect women at Zynga locations across the globe. Our groups share helpful resources, support each other, and celebrate each other's accomplishments.
In addition to the amazing community, WAZ has definitely enriched my career by offering professional workshops, a mentorship program, and leadership coaching, just to name a few.
As a woman in the tech industry, what are some difficulties or obstacles that you've faced, and how did you overcome them?
I started noticing early in my career that I was the only woman in most meetings, especially in the startup space. I am proud to say I see this trend turning around, no doubt due to supporting the growth of diverse leadership on teams, mindful hiring practices, and upholding a culture that celebrates our different perspectives making us stronger as a whole.
What is a common misconception your industry faces and what is the reality?
We make games for everyone, not specifically gamers. The concept of "gamers" is funny to me because all of humanity engages in play to some degree.
What role have men played in your career and/or what role do you think they can play in women's career equality?
I feel very fortunate to have experienced a lot of support from men around me at Zynga, from my manager advocating for my career growth, to peers helping amplify my voice. Men are super important allies and can make a huge difference in career equality by being aware of the various challenges women are still facing and helping support them, even in small ways. It's amazing how a tiny, positive action can make a huge difference. For example, noticing a female colleague hasn't been able to get a word in on a discussion and giving them an opportunity to.
How do you support the game development community?
Beyond my outreach efforts with Women at Zynga in Chicago, I've volunteered for IGDA Foundation scholarship programs since 2012, with involvement in all three programs (IGDA Scholars, Velocity, and Next Gen Leaders.) We've brought so many participants on tours through Zynga San Francisco. It's been absolutely amazing to be a part of a company that not only supports my work in the game development community but more importantly, champions the mission of creating a more inclusive and diverse industry.