May 31, 2021
AAPI Employee Spotlight: Min Lin
To celebrate Asian-American and Pacific Islander Heritage Month, Zynga has been spotlighting some of our incredible AAPI-identifying employees throughout May. We recognize the important influence that the AAPI community has had on the history, culture, and achievements of our organization and the world, and are honoured to be sharing employees' stories.
We are wrapping up our month of celebrations with a spotlight on Min Lin, our IT manager based in California, USA. Continue reading to learn more about Min's journey, his experience growing up in Taiwan and moving to Michigan, how he came to join Zynga, his favorite Taiwanese dish, and more!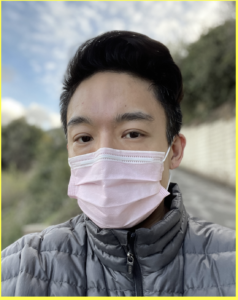 Tell us a little bit about your background, culture, and career.
I am Taiwanese! I was born in the United States but grew up in Taiwan. I graduated high school in Taiwan and then went to Michigan for college. It was rather difficult for me to adjust to life in Michigan at the beginning. I eventually was able to land a help desk position at Sony and then got into Yahoo, and now I am at Zynga! 🙂 
What is your current role and responsibilities at Zynga?
I am currently the IT manager at Zynga. My favorite part of the job is that not one day is the same for me! Every day there are different challenges for me to tackle and resolve.
Tell us about joining ZAPI (Zynga Asians & Pacific Islanders) and what the employee resource group means to you?
I really appreciate that ZAPI is here for us; it definitely makes me feel more connected! I love all of the events and meetings that ZAPI has hosted, which actually gives me an opportunity to learn more about other amazing Asian cultures!
What does Asian Heritage Month mean to you?
Even though I do this quite frequently with my kids already, this is a month where I can enrich my children's appreciation of Asian-Pacific American culture. I recently took them to the Huntington Asian Gardens, and they really loved it!
Do you have an inspirational figure in your life? Who are they and how have they helped you along on your journey?
Kobe Bryant. I am inspired by his relentless work ethic, impeccable attention to detail, and remarkable basketball skills and intelligence. He showed me that there is no easy way or shortcut to greatness, and all we can do is work hard to achieve what we want.
What was the best advice you ever received in life or career?
Make a lot of mistakes but never make the same ones again, and learn from them.
Looking back at previous experiences, what makes Zynga stand out the most?
I feel like I have the opportunity to really grow with Zynga, which I wasn't able to do at other companies.  
What's a personal favorite of yours that you wish to share with the world? (This could be a game, book, food, quote, or more)
Lu Rou Fan (Taiwanese Braised Pork Rice Bowl) – best food ever! I could eat this for breakfast, lunch, and dinner, all day, every day. 
Anything else you'd like to share about yourself?
I love being at Zynga!