November 23, 2020
Meet India's first video game designer to join the Global Gaming Hall of Fame
Poornima Seetharaman, a game developer, entrepreneur, the leading lady behind 'Farmville 2', and a gamer herself, has entered the Global Hall of Fame for Women In Gaming.
With 15-years dedicated to the craft and running her own gaming blog Drowlife, she's currently the Lead Game Designer at Zynga Gaming, the brain behind games like Zynga Poker, CSR2, and Farmville. The first ever Indian to receive this honor, we caught up with Poornima Seetharaman to talk about her journey and how India's gaming world is growing.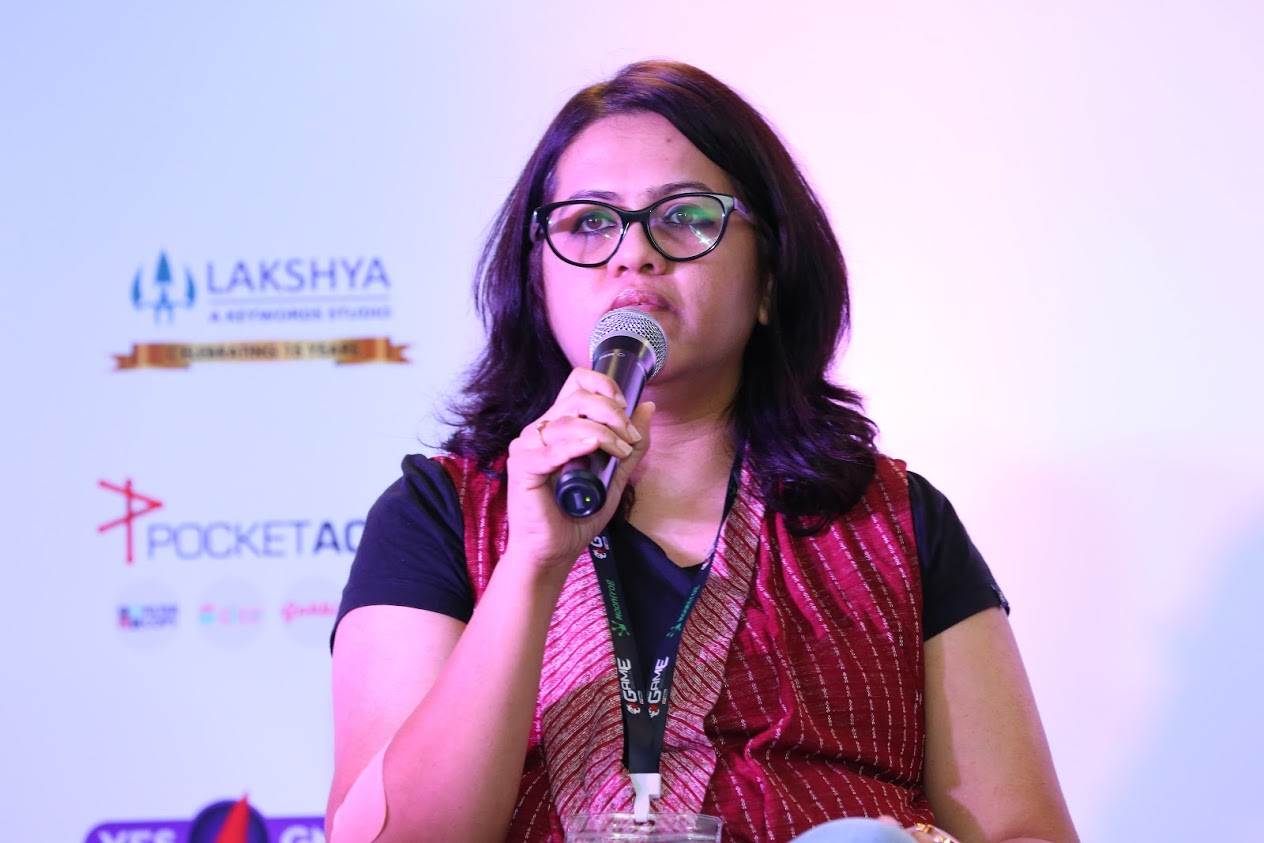 In conversation with Poornima Seetharaman
Take us back to the beginning — how did gaming find its place in your life?
Gaming is something that started off with humble board games, NES consoles, and Game Boys which finally became a core part of me when I got my first personal computer. On an odd summer day through friends, I was introduced to the enticing world of gaming, and two of the earliest games I began with, was Age of Empires II and Warcraft III. As I bettered at these two games, I also started designing my own campaigns. The more I played and the further I delved, the more fell in love with gaming culture and its dynamics.
Tell us about your journey in the gaming industry so far and what has been your core driving force?
I started out as a game programmer purely by chance. In that same firm, thanks to my collegemate and colleague, I got the opportunity to try my hands at game design. I recall falling in love with the Dungeons & Dragons manuals that were given to me for reference for a game I had to design. I barely knew what game design was then, and yet jumped into it, head first, and am loving it still! I've tried a range of things – production, product management, heading a studio, being an entrepreneur. It has been an interesting ride full of ups and downs.
I believe games can do so much more, it is such a wonderful and dynamic medium. It's this strong belief that keeps me going.
How does it feel to be a part of the Women in Games Hall of Fame? 
It's still sinking in but it feels truly great. Even even the nominations came in, I was honored to just be listed with such talented and successful women in the global gaming community. Talking to these women about the current ventures in the field was not only inspiring to me, but also a very cool learning experience as well.
In your opinion, why do you think there's been such a boom in India's gaming industry over the past years?
India is unique in a way, compared to a lot of other markets. Smartphones are still a prime commodity when it comes to gaming today. Be it preference or accessibility, I think market penetration, affordable devices and cheap data has been a winning combination for the community and the market. Games are now perceived as a viable product and we're beginning to turn into a digital commodity. While we have millions of people engaging with games, we also have a lot of game development companies creating these games that are based out of India too.
What do you think are the biggest challenges the Indian gaming game development community faces today?
Since users have a tilt towards smartphones, we see funding move in a similar fashion. Moreover, the focus is on creating free-to-play games, as Indian users are most likely to watch ads than pay for a game. We also have real money / skill gaming and e-sports/fantasy sports that seem to be something Indians engage with more so. This actually focuses the industry and investor attention towards the smartphone sector. So when game developers try to create global centric content, they face hardships with funding.
It's also the same reason why it's taking us longer to make a global appearance in other formats and platforms of gaming. Although, that is slowly changing. But the sustainability of it is dependent on how the investors look at game development.
Tell us about what goes into the process of designing a successful game in today's ecosystem?
There isn't a secret formula, just three core values — a whole lot of hard work, brilliant marketing, and just the right amount of luck. But even then, you may be surprised. I believe it's essential to figure out your target market, the scope for growth and budget. However, the game's marketing plan, is the game's success.