February 23, 2021
Black History Month Employee Spotlight — Keith Bullock
Zynga is continuing our celebration of Black History Month. This week, we spoke with Keith Bullock, a producer on the Hit It Rich! Slots team who is based out of our San Francisco office.
Keith is an avid gamer who has been working at Zynga for almost 11 years. You may be curious as to what keeps someone at a company for over a decade and for Keith, it's the amazing people and culture that are present at Zynga. He is a true leader who is a board member of the Black Zynga Union (BZU) and is passionate about mentoring school-age students to pique their interest and educate them about the gaming industry.
Continue reading to learn more about Keith and his career journey, his thoughts on the importance of positive workplace culture, his advice to folks looking to branch into the industry and more.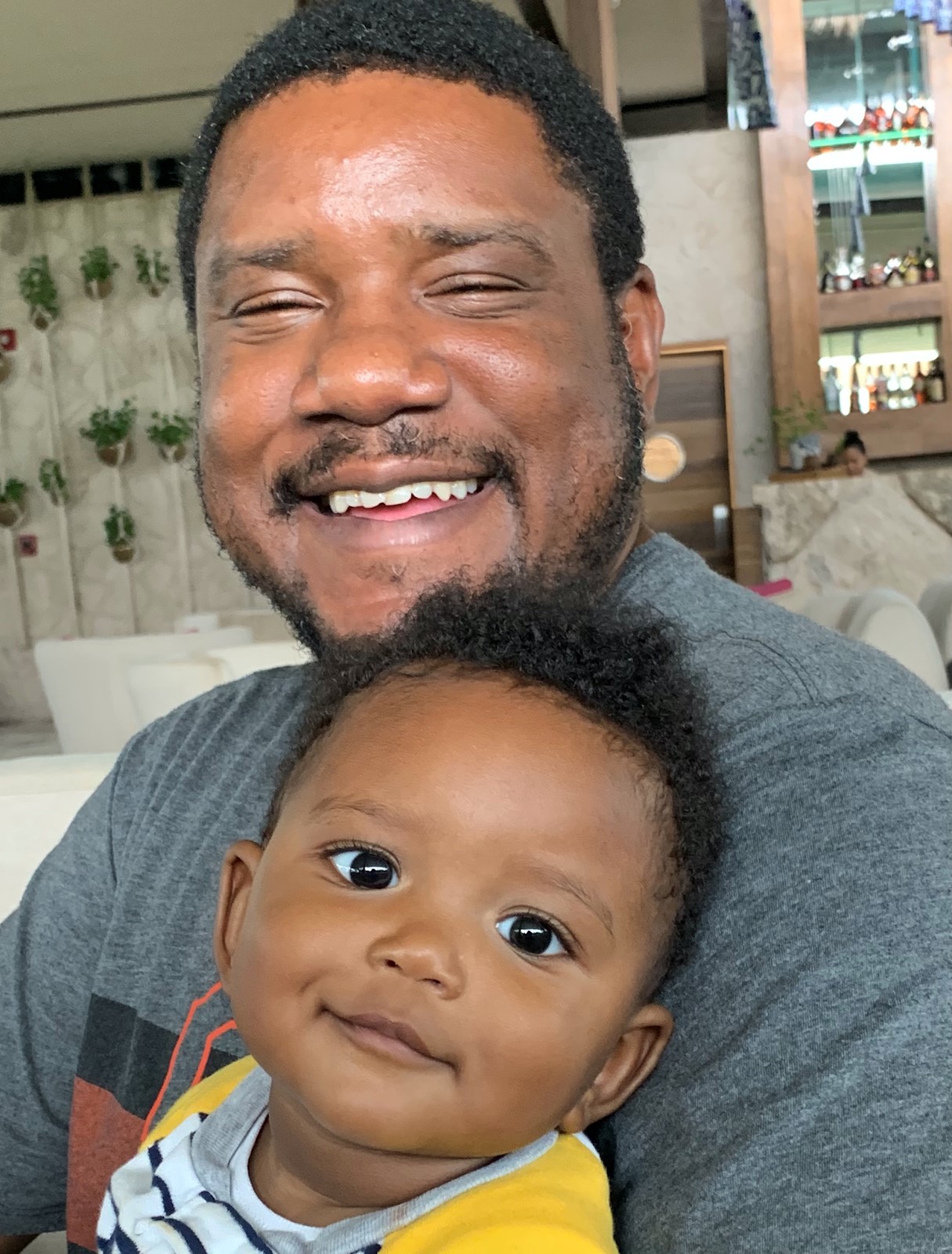 What is your role within Zynga and how did you get here?
I am a producer on the Hit It Rich! Slots team. My role requires scheduling and keeping our tech initiatives on track to help keep our game running at the most optimal level. I also work to ensure that our releases are as bug-free as possible.
Tell us how you came to join Zynga.
I have been an avid gamer since I was young and I knew I wanted to work in the gaming industry. In 2007, I started working at EA. Along the way on my journey to Zynga in 2010, I also worked for Perfect World, Hudson and Sega. In terms of my transition to Zynga, my department at a previous company was shut down and a few former co-workers began working at Zynga. They put me in touch with the Zynga hiring managers and the rest is history. I've been here for almost 11 years and these have been 11 of the best years of my life.
How would you describe the people within Zynga?
The people at Zynga are some of the most supportive folks I have ever met and are the type that you make lifelong friendships with. The people at the company are the main driving force behind my happiness with the culture at this company. The many friendships made at Zynga have made me never want to leave this company for another!
You have a lot of experience working in the gaming industry! How would you describe the culture at Zynga?
The difference between working at Zynga and working at other companies is night and day. When I first started working at Zynga, I immediately recognized that the environment was very different from what I was accustomed to. Everyone went out of their way to make me feel comfortable and immersed in the team and the culture. Zynga embraces all walks of life; from the small gaming groups to the larger Zynga Employee Resource Groups (zERGs), there is always somewhere that makes you feel like you fit in but also educates you on various cultures and topics. The diversity exemplified at our headquarters in San Francisco is a great representation of the city, which is something I value deeply since this is where I was born and raised.
The easygoing, fun culture and surroundings are what sets Zynga apart from other gaming companies, where it can feel like all business and no play. Zynga is very serious about the work but they know when to give their employees some fun and relaxation to ease any stress. From happy hours to offsite events, Zynga has found the right work/play balance that also encourages relationship-building with colleagues you may not otherwise interact with on a regular basis. 
How do you support the game development community?
I am very passionate about mentorship, especially at the school-age level. I teach folks who are interested in the industry about what they are getting into. There are many misconceptions about what it takes to make games and the variety of roles that are involved. I mentor college students on how to hone their skills for the next level they are trying to get to, as well as mentor high school-age kids and younger about the industry to pique their interest.
What advice would you give someone looking to break into the gaming industry?
I would tell someone who is interested in working in gaming to study the industry and identify the discipline they would be most interested in. Coming into this industry blindly can lead to frustration. If a person can't decide which field of the gaming industry they wish to go into, I would suggest taking an entry-level position in QA (quality assurance). A quality assurance analyst is responsible for performing game testing and identifying any bugs. In QA, you work with most, if not all other disciplines. There you can see firsthand how everything works and can decide which path to take. No matter what you do, give it 1000%. There are no shortcuts to achieving your goal, just like in all other aspects of life!
What is Zynga doing to empower persons of color in the workplace?
As a board member of the Black Zynga Union (BZU) zERG, I have seen firsthand how Zynga has jumped on board with initiatives that the group has been working towards. Some of the items we have accomplished and our future agenda includes community outreach to youth, education about African American experiences, and allyship. The best thing about the group is the open conversations that employees have with each other to help understand what others go through and how things in the world affect them. 
Tell us a fun fact about yourself!
It is a lifelong dream of mine to compete on Jeopardy! I like to retain as much trivial knowledge as possible in hopes that I can one day achieve this goal. I watch Jeopardy every day and try to answer as many questions as I can before the contestants do to practice. One day I'll make it!!!