May 7, 2021
AAPI Employee Spotlight: Cathy (Qiannan) Zhao
To celebrate Asian-American and Pacific Islander Heritage Month, Zynga is spotlighting some of our incredible AAPI-identifying employees throughout May. We recognize the important influence that the AAPI community has had on the history, culture, and achievements of our organization and the world, and we are excited to share our employees' stories.
We are kicking off the celebration with Cathy Zhao, a graphic designer based in Zynga's Toronto studio. She is also the cultural and events co-chair of our Zynga Asian & Pacific Islander community!
Continue reading to learn more about Cathy's journey, including her move from Luoyang, China to Toronto, Canada to pursue her post-secondary education, as well as what Asian Heritage Month means to her, the ultimate Chinese food experience that she recommends, and more!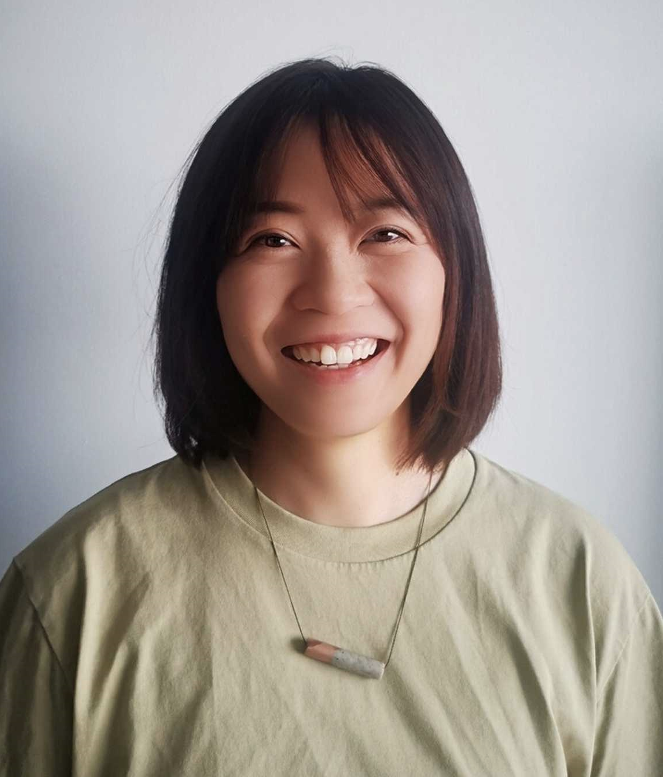 Tell us a little bit about your background, culture, and career.
I was born in Luoyang, a mid-size city in central China with many impressive cultural artifacts, such as the famous Longmen Grottoes stone carvings. I came to Canada in 2007 at the age of 18 to continue my post-secondary studies, where I valued being raised in one traditional culture and maturing in modern Canadian culture.
I graduated with honors from George Brown College School of Design, where I learned the fundamentals of design. I also received a user experience (UX) certificate from Red Academy years later. I started my career in a junior design role at a few independent local companies learning marketing, which focused on brand design and mobile user experience applications.
What is your current role and responsibilities at Zynga?
I am a graphic designer on the Studio E team based in the Toronto office. Studio E is a team that focuses on user engagement by creating brand advertisements and playable ads. My job is to create user experience design of Request for Proposal (RFP) deliverables for potential Studio E clients, including cross-promotional and ad campaigns. I'm in my third year at Zynga, and my awesome team has helped me build my knowledge, skills, and capacity to deliver impressive and fun creative projects.
Tell us about joining ZAPI (Zynga Asians & Pacific Islanders) and what the employee resource group means to you?
ZAPI provides a safe space; it allows me to learn more about others' backgrounds, cultures, beliefs, and any challenges they face. This group enables its AAPI members and allies to support one other at work and outside of Zynga.
What does Asian Heritage Month mean to you?
Asian Heritage Month allows us to express who we are through events and sharing our culture. It is incredibly important to remember the roots that make us who we are today and celebrate the lineage of families and the upbringing that we originate from.
Do you have an inspirational figure in your life? Who are they, and how have they helped you along on your journey?
I was very inspired by my parents. My family is small but supportive. I am an only child, and my parents taught me the value of working hard while seeing the bigger picture at the same time. They taught me not to get hung up on comparing myself to others.
What was the best advice you ever received in life or career?
Resilience. No matter what challenges (or successes) come your way, you need to be able to humble yourself and push forward to achieve your goals.
Looking back at previous experiences, what makes Zynga stand out the most?
I wanted to work for a company where I would be surrounded by great, fun, and creative personalities. Working at Zynga has been incomparable, especially with my fantastic team members whom I work with every day and who have mentored me along the way. I am humbled each day that my opinions and insights are recognized; it boosts my confidence at work.
The environment at Zynga is great, with many employee resources groups like WAZ (Women at Zynga) and ZAPI, which have helped me become more transparent, connected, and engaged.
What's a personal favorite of yours that you wish to share with the world? (This could be a game, book, food, quote, or more)
I encourage everyone who hasn't eaten "hot pot" before to try it! Hot pot is an interactive food experience where people can sit and cook their dinner together around a simmering pot! This food reminds me of back home.
Anything else you'd like to share about yourself?
Having spent half of my life in Canada, I've developed an appreciation of the great Canadian outdoors, such as the beautiful hiking trails.