February 20, 2020
Zynga India Celebrates its 10th Anniversary!
Happy 10th Anniversary Zynga India!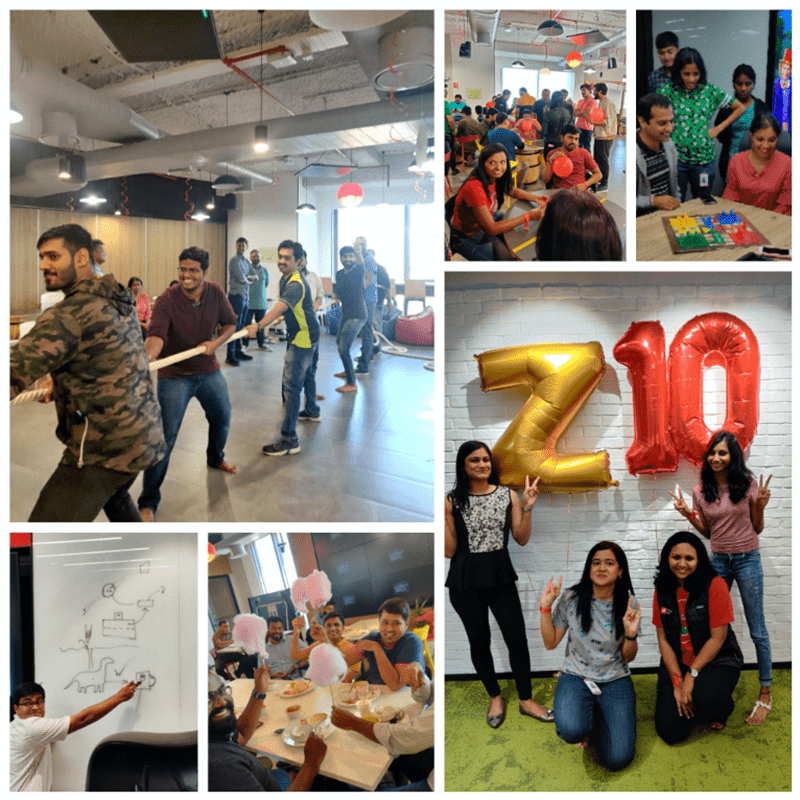 This week Zynga India celebrated their 10th anniversary with a host of celebrations across three days of activities. Commemorating their love of games, food and knowledge, the office has joined together for friendly game competitions like a Pool & Table Tennis tournament, Musical Chairs, Snakes and Ladders, Treasure Hunt and Tug of War.
"We are incredibly proud of our team at Zynga India!" said Kishore Kichili, Vice President of Engineering and Country Head. "We have grown over the years striving to fulfil our mission of connecting the world through games. I am looking forward to many more years of awesome games and delightful experiences for our players! Happy 10th anniversary!"
Founded in 2009, Zynga India was the company's first international studio with engineers, game developers and product experts working on game development. It has since quadrupled in size and helped develop over 30 Zynga games including Farmville, Farmville 2, CastleVille, Looney Tunes Dash!, Farmville Country Escape, and Willy Wonka & the Chocolate Factory Slots.
Congratulations to Zynga India for an amazing 10 years!