March 11, 2020
International Women's Day Celebration Recap
Sunday, March 8th marked International Women's Day, and Zynga has been celebrating all week with events produced by Women At Zynga (WAZ) chapters across the globe. Women at Zynga (WAZ), is the longest standing employee resource group at Zynga. With a mission to empower women to succeed and become leaders in their careers and communities, WAZ is a meaningful part of Zynga's recruiting strategy as one of the top destinations for women in gaming.
From breakfasts, workshops, virtual Q&A, and design contests, WAZ was focused on building networking opportunities and uniting through self exploration, story-telling, confidence and support of each other. Check out some of the great events from Zynga's International Women's Day celebrations below, and catch up with their IWD Instagram takeover on the @LifeAtZynga channel.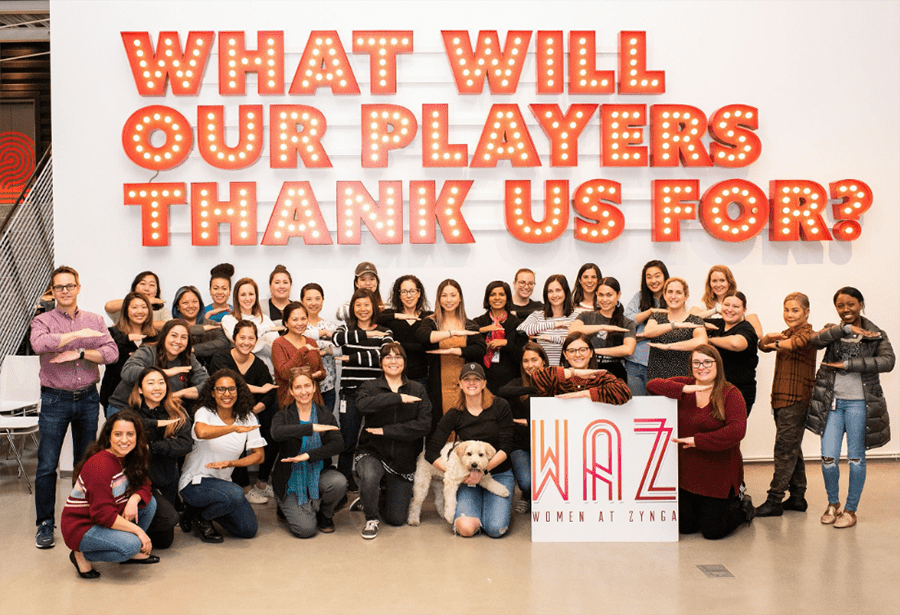 Zynga / San Francisco
San Francisco hosted multiple events including celebrations with "Do You. Be You. For You." tote bags, a strategic networking workshop partnered with Coro Northern California, and a virtual Q&A with Michelle Del Rosario, one of Zynga's lead engineers, called "Becoming a leader: From Gamer to Lead Engineer and Chair of Stem Outreach at Zynga" hosted by PowerToFly. Employees joined in for leadership tips and conversations about how to recognize their value. They also talked deeply about the roles mentors, allies and sponsors can play in career development.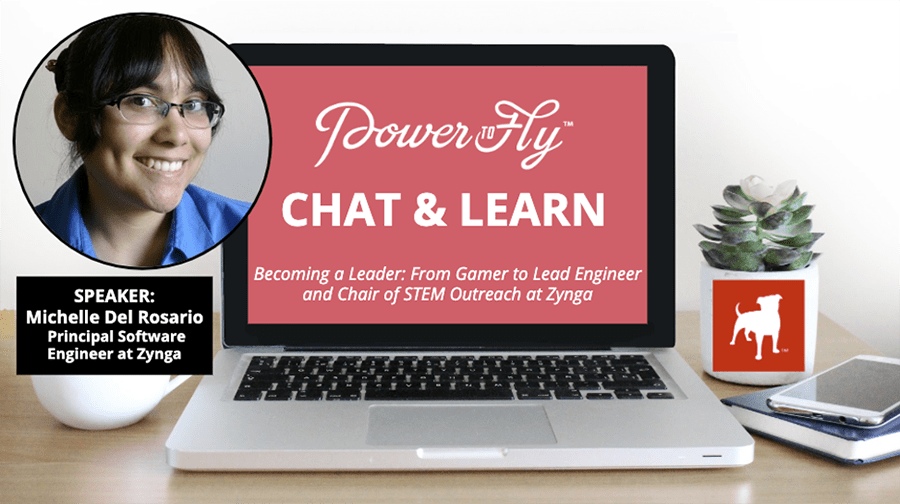 Michelle Del Rosario / San Francisco
Zynga's  s took the week to spotlight female employees throughout their studios, screen the Ted Talk "Dame Stephanie Shirley: Why do ambitious women have flat heads?" and hosted a happy hour celebration & t-shirt "Design Jam" for the entire London studio. Zyngites took their turn at ideating beautiful designs for a new WAZ t-shirt creation, with a chosen winner's work selected and sent into production.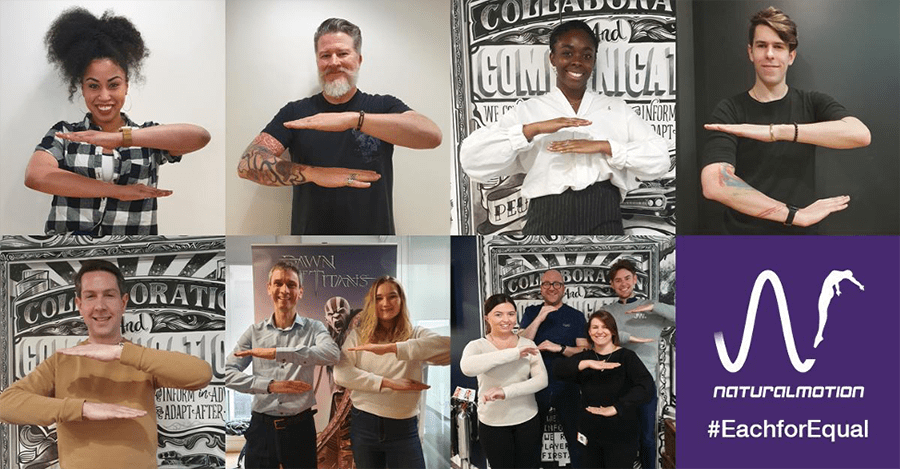 NaturalMotion Studio/ UK
Zynga India gathered its employees for a Myths and Fairy Tales Workshop, exploring creative ways for women to use story and drama for self exploration. The celebration continues as Zynga India brings employees together again later this month for a workshop on GRIT, a learning experience helping women appreciate their own resilience.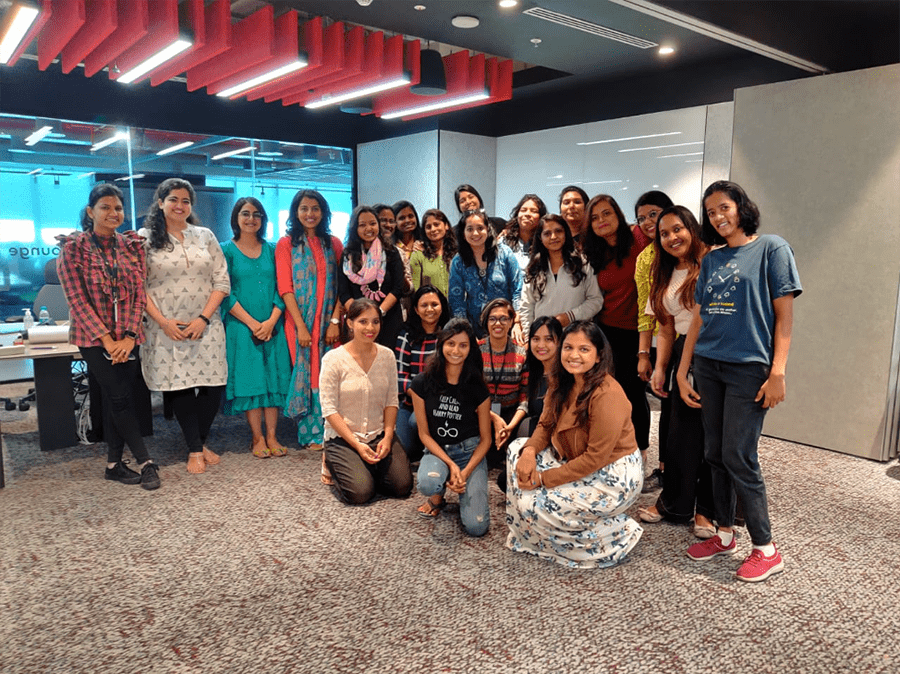 Zynga India
And across our North America studios in San Francisco, Toronto, Carlsbad, CA., and Eugene, OR., employees participated in a Live Stream viewing party of the Geek Girl X conference, a virtual conference hosting talks that covered dealing with Imposter Syndrome, creating inclusive environments and ramping up on Open Source.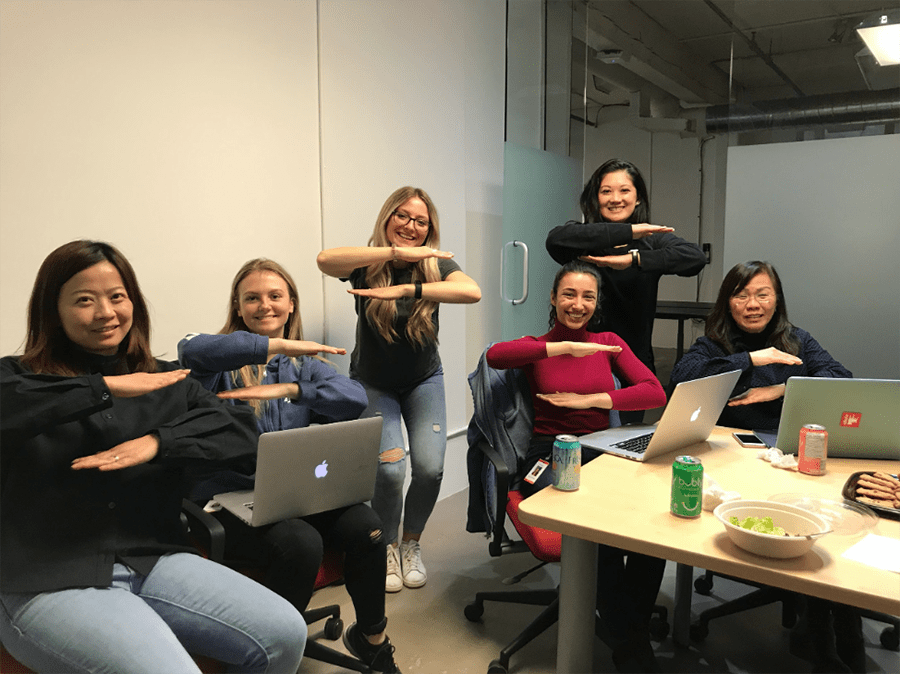 Zynga Toronto