September 2, 2020
Zynga Named As PocketGamer.biz Top Mobile Game Company for 2020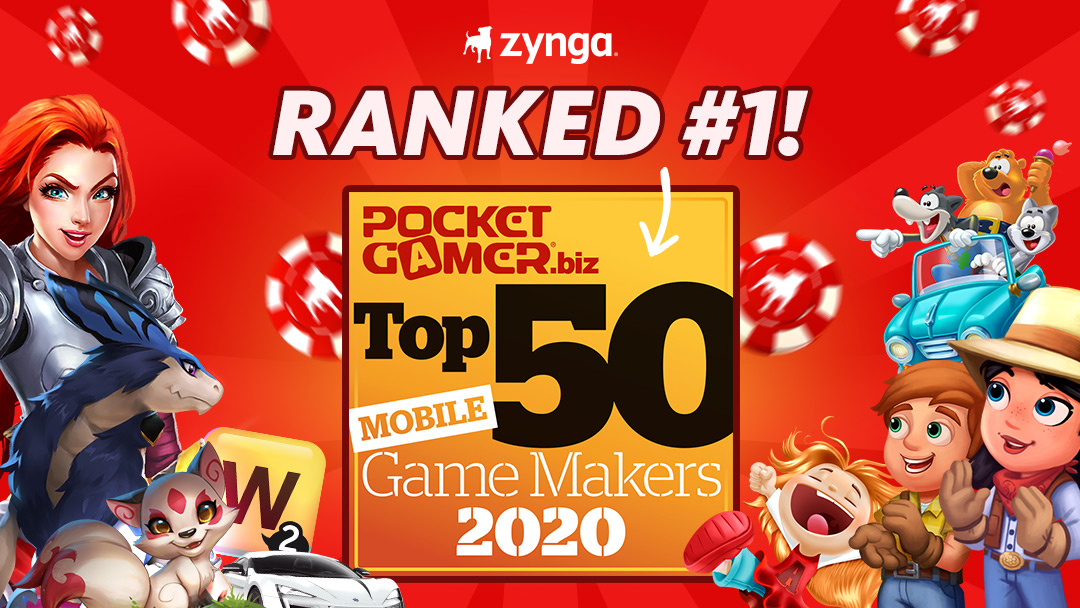 Taken from PocketGamer.biz's Top 50 Mobile GameMakers 2020 List:
We thought in 2019 that Zynga had done a fantastic job turning its business around, finally getting the most out of the mobile market, and growing rapidly. But we had no idea about its plans for 2020.
In particular, the eye-watering acquisition of Turkish developer Peak Games for $1.85 billion shook the mobile industry, and marks a clear faith in the continued performance of the developer's main games Toy Blast and Toon Blast.
But Zynga continues to explore new avenues, too. It picked up hypercasual studio Rollic for $168 million, marking its first foray into the fastest-growing genre out there, released Word Pop for Amazon's Alexa, and has signed a multi-game deal with Snapchat.
Existing titles and studios continue to perform well – Empires & Puzzles has cleared $500 million in lifetime revenues, while NaturalMotion has opened a new office in Birmingham.
And it already has a huge licensed game in soft-launch, with match-3 puzzler Harry Potter: Puzzles and Spells in development thanks to a partnership with Portkey Games and Warner Bros.
We already know Zynga isn't planning on slowing down its M&A strategy, and with over $2 billion spent on new studios this year alone, it clearly isn't scared of splashing the cash to get where it wants to be.
Zynga is the shining example of a fast-growing, successful mobile developer with an exciting future ahead – and why it's topped our Top 50 Mobile Game Makers list for the second year in a row.